Municipal Bike Racks for Public Areas
Cycling is becoming an increasingly common method of transport for many eco and health conscious individuals, but much depends on the facilities available through efforts made by the municipality. Do you want fewer cars on the street and healthier habits for your citizens? If so, it would be wise to do everything you can to support cycling.
Benefits for Municipalities:
Significantly Reduce healthcare costs in a long run
Lower the costs of infrastructure
Collect data on bike parking and cyclist amount/movement
Increase cycling traffic
Solve bike theft problems
Automate existing bike parking facilities
Provide service for citizen satisfaction
Increase usage of their municipal cards (integration with Bikeep)
Bikeep is an advanced bike station that utilizes the latest technology and security systems in order to provide a flawless lockup for bikes. Installed in a municipality, Bikeep provides a key component of a smooth and practical bicycle infrastructure.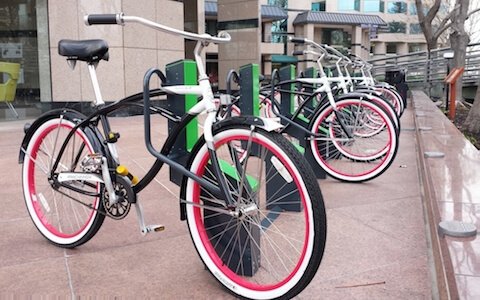 "Investments in cycling, especially in urban areas, bring about many advantages for society as a whole. Studies show that every euro invested in cycling creates 8 euros in return."