Bike Racks For Apartment Buildings
Installing Bikeep's smart commercial bike racks to your apartment buildings is a great opportunity to raise property values, offer an unique amenity in high demand and to brand yourself as a provider of modern living space.
Benefits for Apartment Buildings:
Fight their bike theft problems
Stand out from other buildings and attract tech-savvy tenants
Avoid bikes in the apartments
Make bike parking more decent and structured
A lot of people prefer a bicycle as their main means of transportation. And it's easy to understand why. Not only does the research suggests that people that use cycling for commuting are less stressed, more productive, and more focused, but also cyclists are saving money on gas and getting around the city much more efficiently. Plus it's more environmentally friendly, which is a big argument for a growing number of people.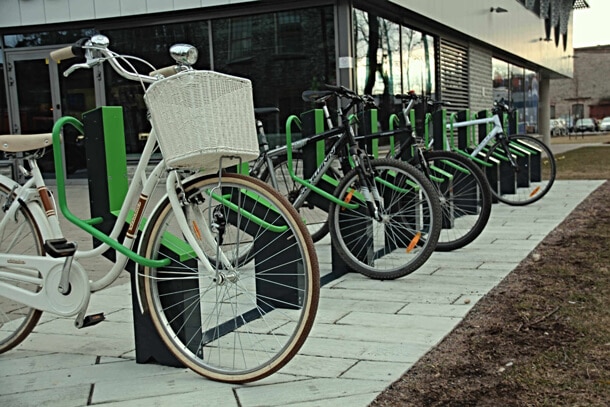 "Tenants are increasingly looking for secured bike facilities, as well as showers and lockers, as a standard amenity."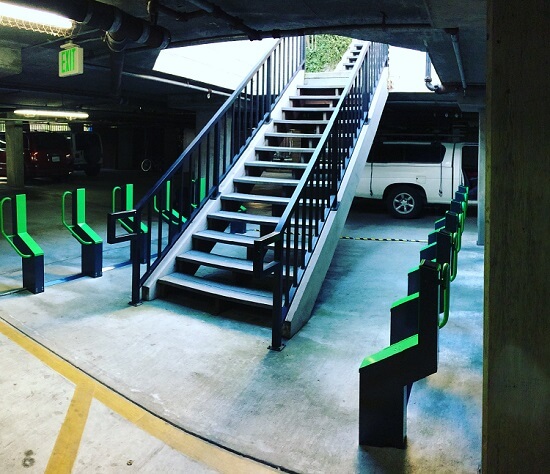 Unfortunately for a lot of people, especially the ones living in an apartment, storing a bicycle isn't nearly as convenient as using one, they simply don't have a storage space.
Bikeep solves the problem with the smart commercial bike rack. The rack utilizes the latest technology to ensure maximum security – it secures the bikes from the wheel and frame and can be locked using a mobile phone or swipe card. Unlike the regular bike racks, it has built in security alarm and stress signals, so it can be used for long-term bike parking. If preferred the racks can be made usable by specific people only, such as your tenants. Limiting the access is a great way to make your tenants feel special, people love exclusivity.
To get Bikeep bike racks for your apartment building click the button below and send us a message.