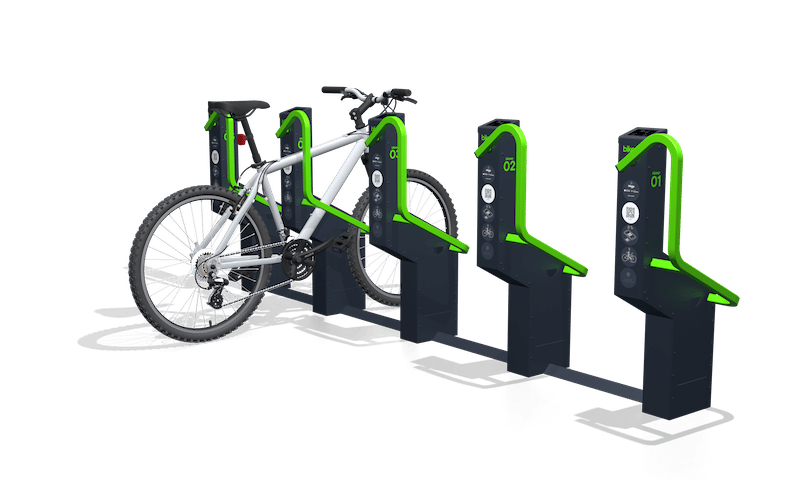 A surprisingly powerful solution
Smart bike parking station
Smart bike parking station is a complete product solution enabling organized bicycle parking. It is meant for personal bike owners to have a safe and seamless start and end of the commuting experiences in city-wide station networks.
Learn more
Bring the city of the future here today
Leading-edge e-scooter stations
The best way not only to clear streets of clutter but to get people from A to B in short distances and add new value to your existing infrastructure and services.
Learn more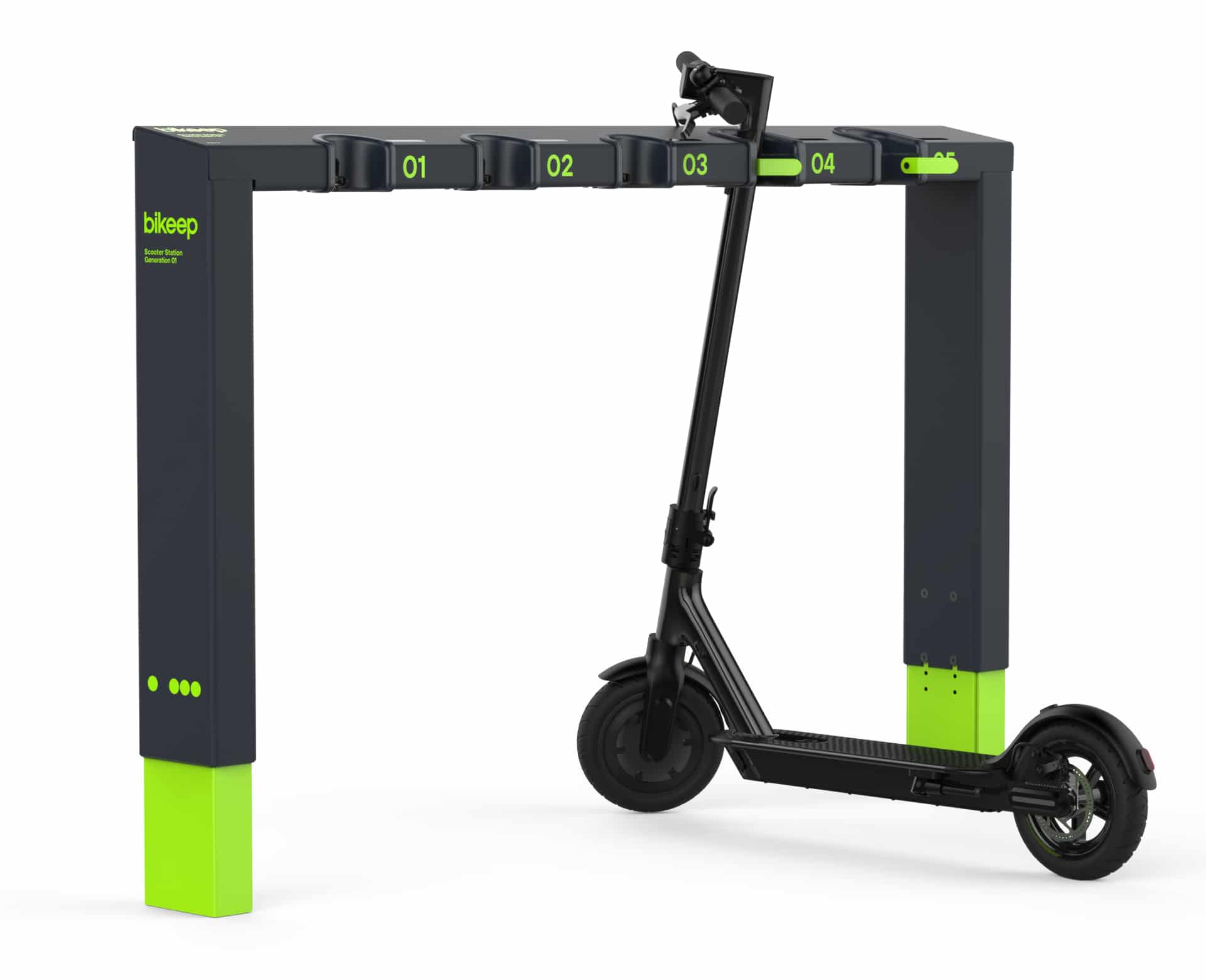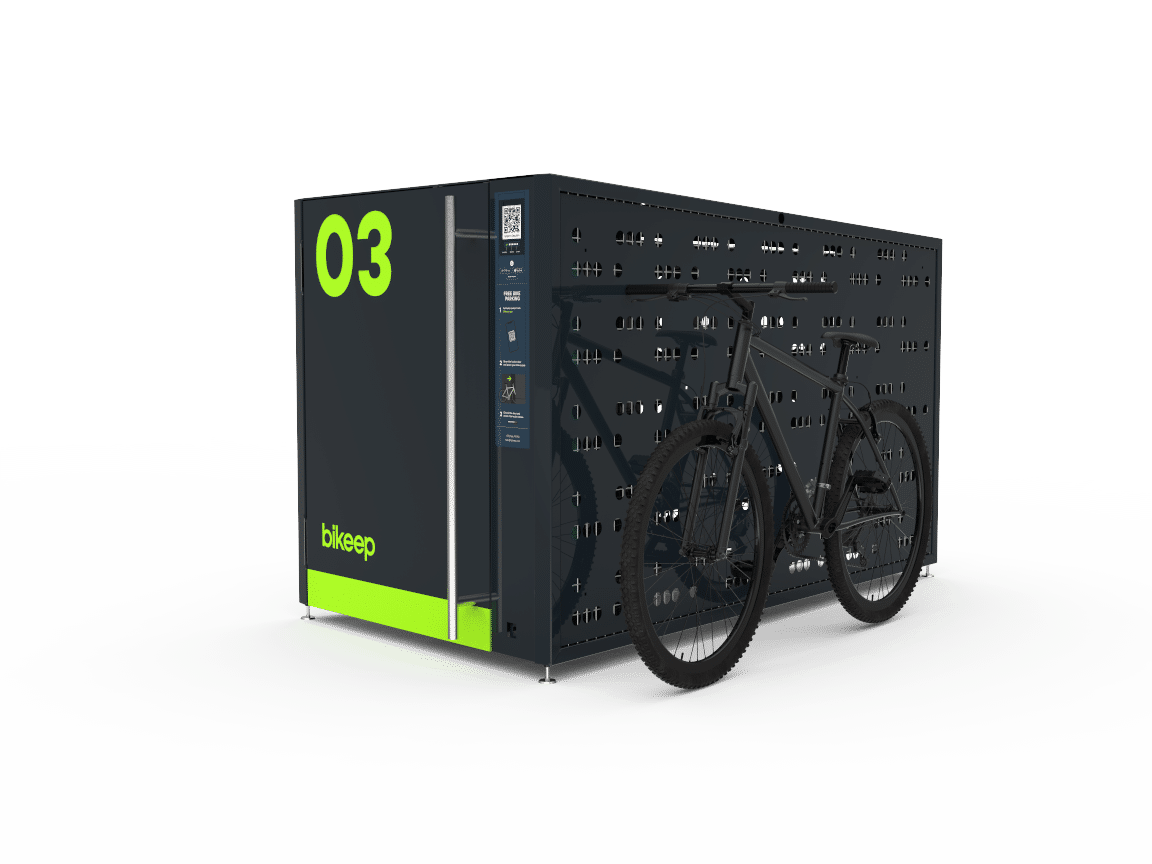 Smart access control reduces the total amount of lockers needed
Made for long term bike parking and storage of belongings for properties where space is at a premium. Your users can leave their bikes or belongings for weeks and maybe even throughout a cold winter. All Bikeep smart lockers come with e-bike charging possibility.
Learn more
Powerful end-user application
Bikeep app combines different needs for micromobilty access. Bike parking in smart docks, smart lockers, and smart houses. Scooter parking and rentals with  App-based access and payments.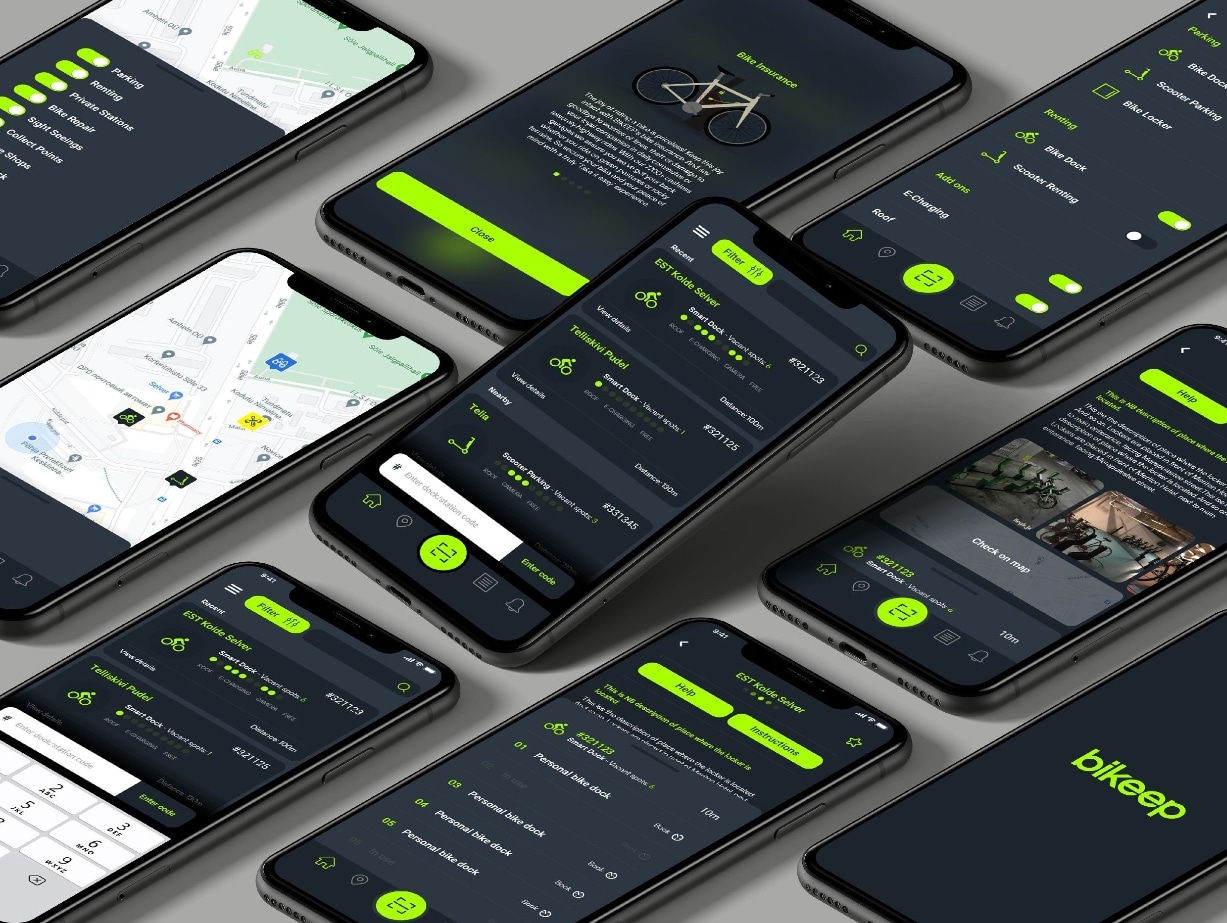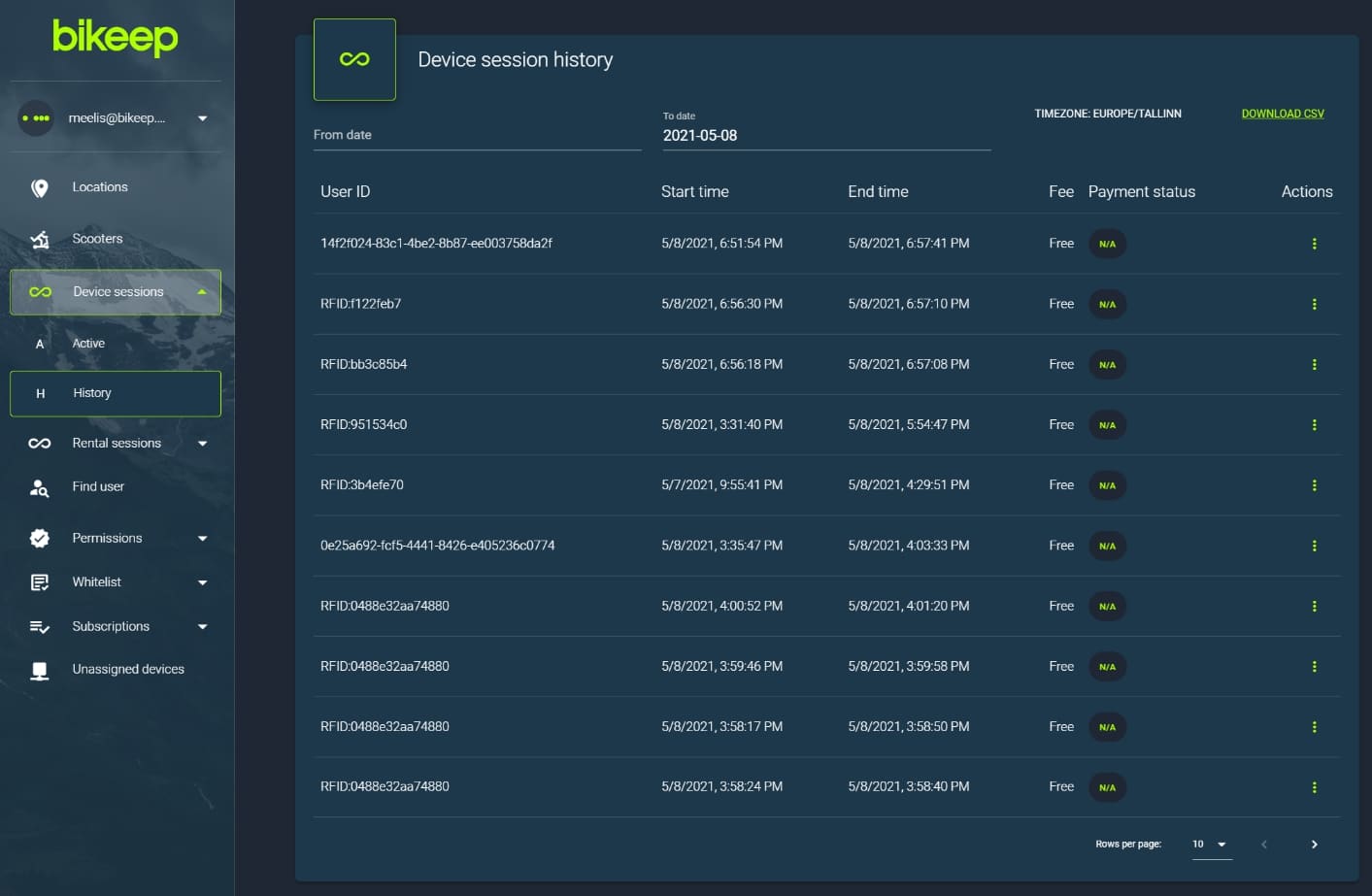 Console for access management and statistics
Real-time information about parking and rentals.  Limited access with whitelist management. Paid sessions and subscriptions. Fleet and user management. Statistics about the usage.
Why we are a great partner for sustainable infrastructure projects
Advanced electronics
We build our electronics in-house to guarantee the reliability and security of smart features.
A clear API
All of our main products can be integrated with your existing services or new apps.
Easy to maintain
Thanks to well thought out modular design maintenance and replacements are easy.
Payments
Create your own business models or add new revenue streams on top of our products.
Branding
Customize our products with your colors and brand. Stand out and promote your organization.
High-grade hardware
We use high-quality metals to improve the durability of our products to handle any weather.
Bike and micromobility infrastructure
A comprehensive offering of cycling infrastructure