Electric scooter
stations
Electrifying in every sense of the word
Are you determined to tame the disarray that e-scooters can bring? Great. We are too.
To do so while keeping scooters, your streets and ultimately your community in good health is harder than it seems. Much harder, in fact. That's why scooter stations from Bikeep solve all three main issues you will inevitably face:
Real-time API
See if scooters are locked, unlocked or charging.
Adjustable height
Fit different models and types of scooters.
Optional sleeve add-on
Ensure connectivity and device safety.
Manage your scooters your way and integrate with your services.
Our philosophy is your scooters, your Bikeep. You can build your workflows based on whether scooters are locked, unlocked or charging. Why? Because we believe that at the heart of innovation lies collaboration.
Book a brief introductory call to explore how Bikeep's scooter station can help you.
Free consultation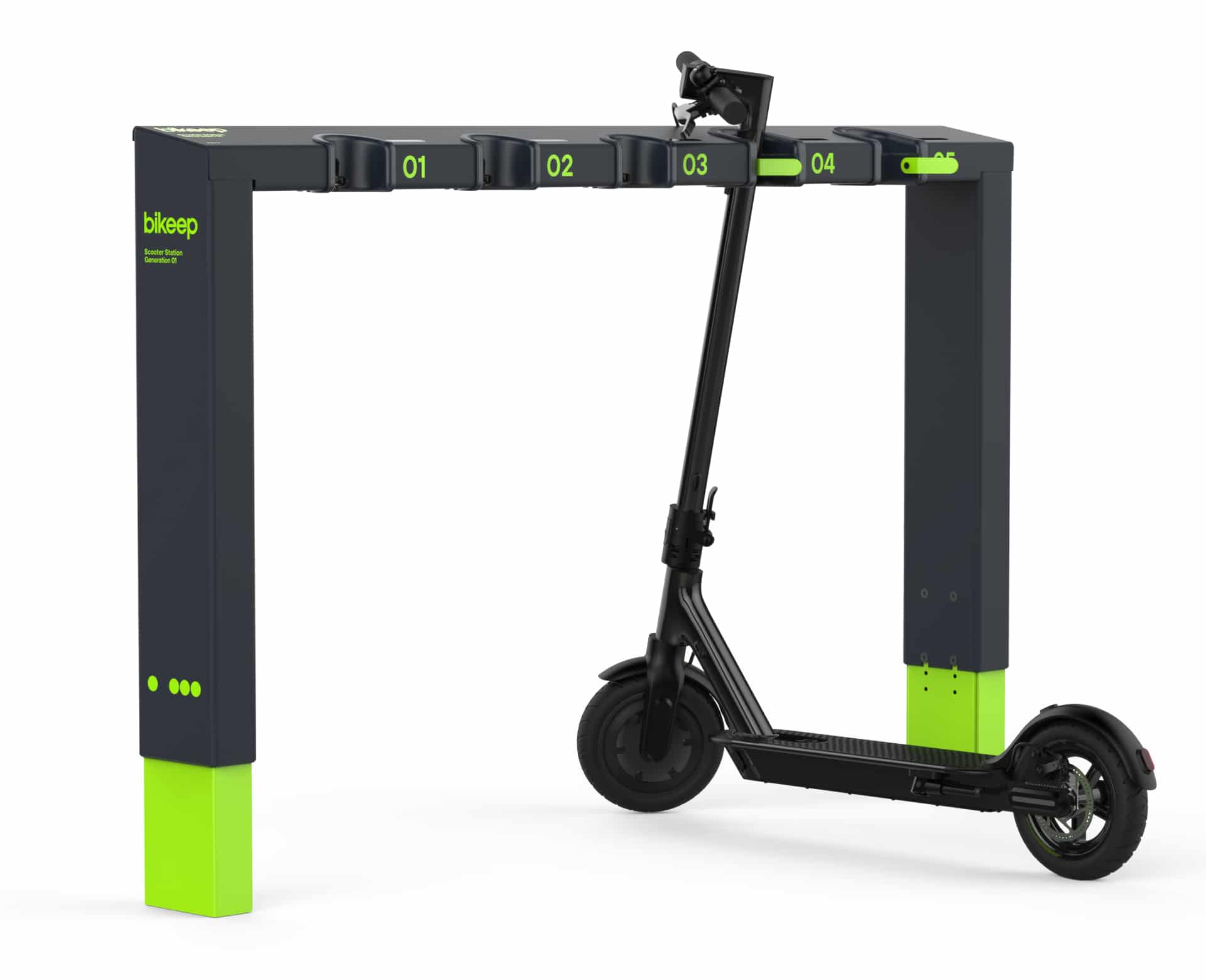 Instantly useful and practical
See how you can use Bikeep to solve problems and create new business
Paid e-scooter rental 
Integrate with our API to build your own paid business model: charge for rentals or even for parking itself.
Free e-scooter rental
Start a free e-scooter rental use only for people who work or study on your campus or live in your properties or city.
Get your community to move
Are people constantly crumbling about how long it takes from their parking spot to their office or to lunch?
Gain valuable data
Collect data about the movement of people in your city, campus or between properties in a privacy-friendly manner.