The Big Switch event was held recently by Big Street Bikers to celebrate the switch from streets made for cars to streets made for people in the heart of Auckland on Karangahape Road.
Big Street Bikers wanted to mark the special occasion and make an announcement of rollout of 100 more Locky Docks around Aotearo, thanks to cornerstone partner Mercury NZ.
Among all attendees were some special guests as Transport Minister Hon Michael Wood (who came by bus), Julia Jack (Mercury) and Kristjan Lind (CEO Bikeep) all spoke at the event.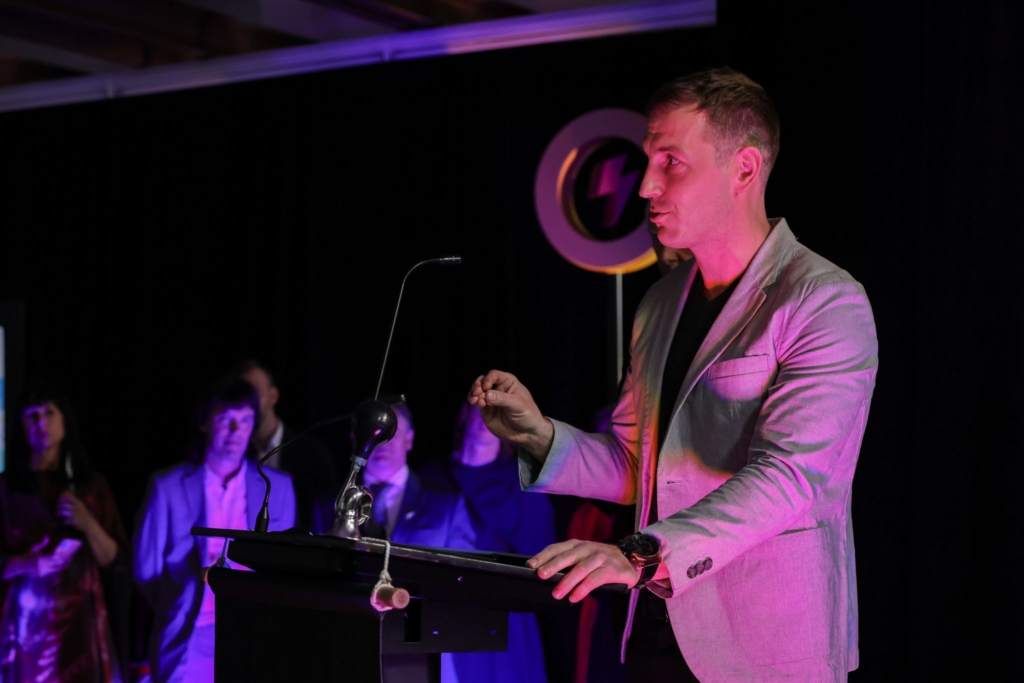 "Honored and excited that I could take part in the Big Street Bikers Big Switch event in order to celebrate the further roll-out of smart bike parking & re-charging stations across Aotearoa. The energy in the room filled with pioneers willing to push the lever to make the switch was amazing!" says Kristjan Lind, CEO of Bikeep.
The change is happening. Great things ahead for New Zealand!