Bicycle parking at Vinge Station in Frederikssund, Denmark  is completed. And a total of 171 new covered bicycle parking spaces, including the Bikeep smart bike parking station, are now ready to use.
Frederikssund Municipality has received a subsidy from the state for the bicycle racks. The project aims to promote cycling in Frederikssund Municipality, particularly around the Vinge urban development area. This is done by increasing the number of bicycle parking spaces, establishing covered and locked bicycle parking spaces, and parking spaces for electric bicycles.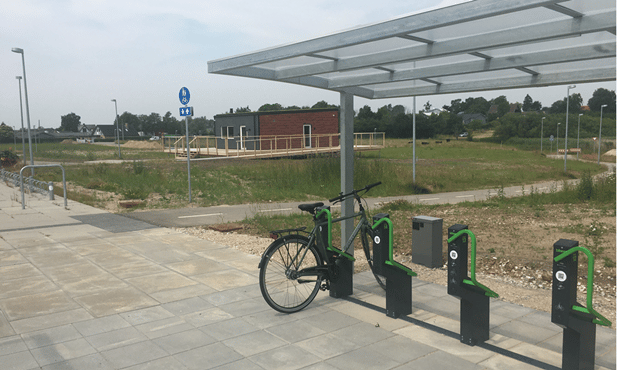 The number of new bicycle users in the future is expected to become higher, and everyone must be able to park their bicycles at Vinge Station safely and securely.
Read more HERE