Bicycle Infrastructure for Specific Needs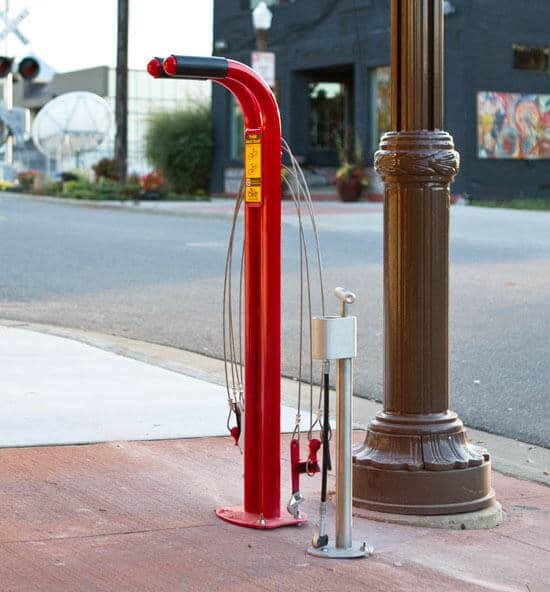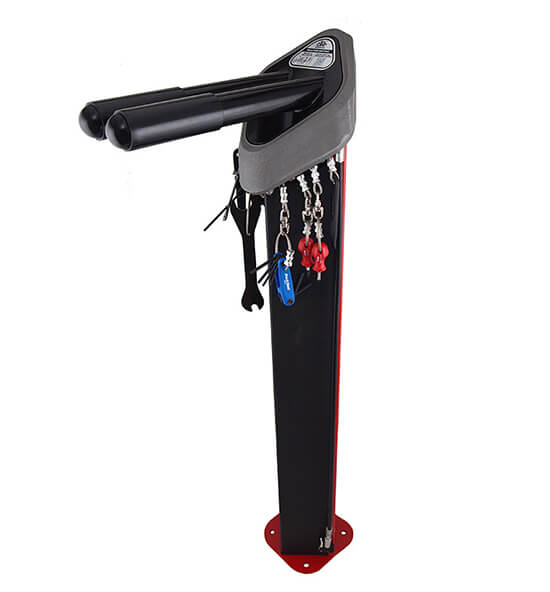 Bike repair stands have optimized ergonomics to work with all types of riders and bikes. Tools are securely attached by retractable braided stainless steel cables. Pump and Wheel Chock are additional features.
Material: Formed and TIG welded steel, cast aluminum
Tools: Deluxe Public Work Stand toolset, Phillips & standard screwdrivers, Steel core tire levers (2), Headset/pedal wrench, 8/10mm cone wrench, 9/11mm cone wrench, Torx T-25, Hex key set
Bike Wash Station includes vandal resistant hose and nozzle with stainless steel fittings. HVLC (High Velocity Low Consumption) nozzle optimized for strong cleaning power without damaging bicycle bearings while also minimizing water usage. The station requires municipal water and sanitary drain or dry well hookup. Bottle Fill is an additional feature.
Material: Laser cut steel, CNC machined stainless steel
Tools: water hose, drivetrain brush, scrubber brush, frame brush, wheel brush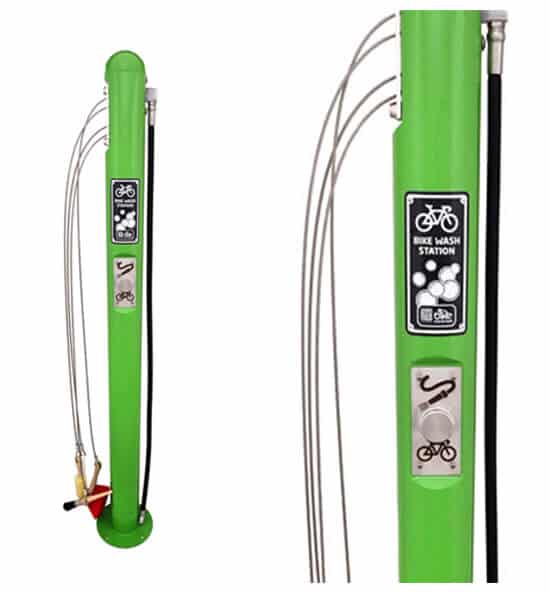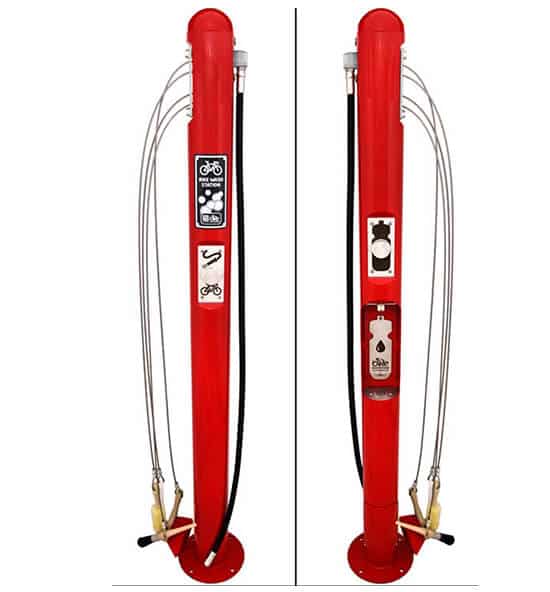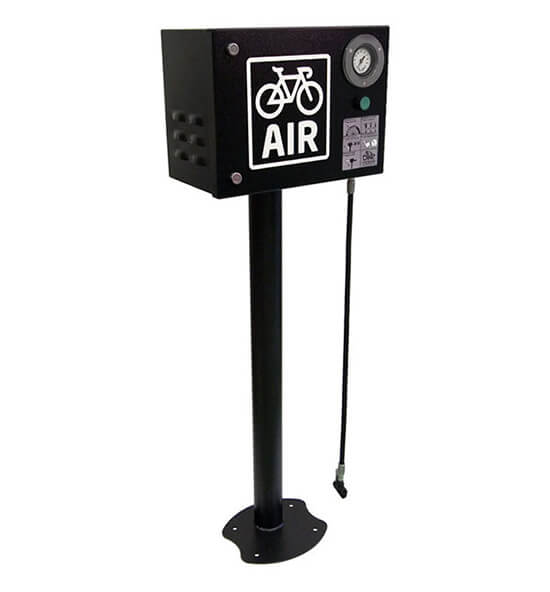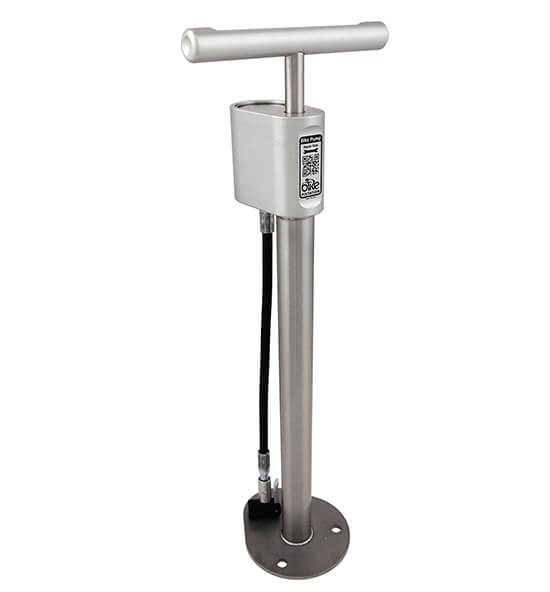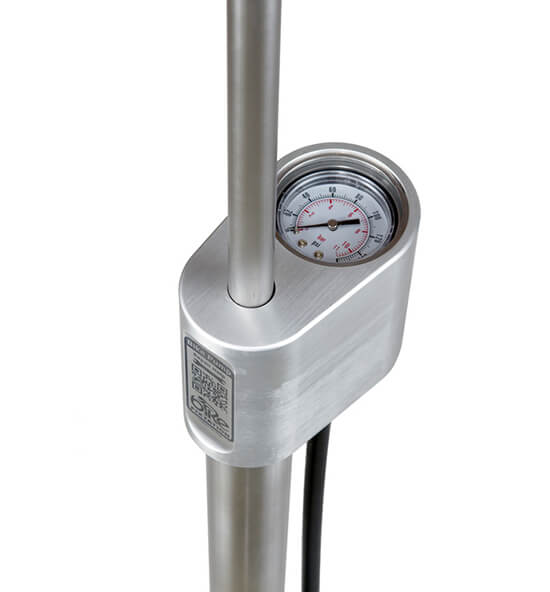 Bike Pumps have stainless steel construction, proprietary long-life piston seal, and solid pump rod. Dual pump head works on all bikes. Gauge is an additional feature.
Electric Public Bike Pump installation options:
Wall mount
Optional: Stand surface mount